Past lives are funny things and it seems now, that for the time being at least, I specialise in this particular area of healing. As I write this in 2020, I've noticed the pattern in the clients that come to see me as a healer. They all seem to have the greatest leaps forward once I am able to heal them from the trauma of their past lives.
I'll share some of my clients stories on this site too but this is how it all started for me. This is also a great example of how it can take years to fully resolve an energetic problem because there needs to be integration of healing along the way.
Past lives…what the?
I've always believed in the concept of past lives, but never experienced them for myself. But that all changed around 2011 when during a crystal healing session, the therapist picked up on a life I had shared with an ex. She explained what had happened to me in the past life, and how I had felt at the time. She used the word 'betrayed'. And it was incredible how just the mention of that word unlocked something inside. An insight. I was like "YES!!! BINGO!! Why didn't I see it before!!"
I couldn't explain why that relationship (and the breakdown) affected me so much. By all rights it wasn't that big a deal. We weren't a great match in the end. And aside from the normal grief process, I should have been fine. And on the surface I was, but something inside never sat right.
When the therapist said the word 'betrayed', I felt relief. She put into words a feeling I had been carrying but couldn't describe. It helped me to realise that I wasn't angry at him, but myself. Because I had let myself get fooled, yet again.
That phrase "Fool me once shame on you, fool me twice shame on me" really sums it up how I felt. But after the 100th time of being fooled you tend to go into a different place.
The best part about that healing session was that I saw what the therapist saw, and it was just the start of many visions I saw in meditations over the next couple of years. The visions were about the many lifetimes I had experienced with him, and in all of them he had in one way or another betrayed me. A couple of my favourites were:
As soldiers in the American civil war we were also lovers. We had a secret relationship and he shot my lower left leg off with a canon because he couldn't deal with it. I died as a result of those injuries.
I was burned at the stake for witch craft (somewhere in Europe) thanks to him: He was my lover but betrayed me into the local authorities on some trumped up charges which weren't true.
Thanks hun. Past lives can be so much fun.
Each of these were a funny curiosity more than anything else and I didn't do any specific 'healing' on myself around them. They did help to explain why I felt like I did. Some would say 'victim mentality" but for me it was something else….something which I couldn't put my finger on. Clearly there was some life lesson that I was not learning because it kept happening. In each 'vision' I had a lot of compassion for both parties, but bloody hell – I did not want to go through that again in another future life! And so I set about figuring out the lesson. But no matter how hard I tried, I couldn't find the lesson. And over time I left it alone and completely forgot about it.
5 years later….
I am working professionally as a healer and had learnt basic hypnosis skills. One day I developed a strange head ache/itch. It wasn't very painful – but it went on for days.
On the 4th day – out of frustration – I make the decision to meditate on the pain. I grabbed a couple of crystals, put on some music and tried to meditate – but it wasn't working. In an attempt to relax myself I decide to use a hypnosis technique. Suddenly I found myself experiencing what I can only assume was one of my past lives. I found myself dying on a sandy beach with a sword in my head – in the exact spot where my headache was.
'Ahh', I thought – that explains the pain. All around me I could see many other dying/dead men. A battle had taken place and the few still standing were clearly the enemy.
I knew I was a leader of some sort in the war. I felt an enormous sense of responsibility for many of the men. We were soldiers and judging by our garments I can only assume it was ancient Greece or something similar. Think TROY the movie staring Brad Pitt if you need a visual.
As I lay dying, the me 'now' could feel the heart break and betrayal of the me 'then'. And it was then I saw him. I instantly knew who it was. The energetic signature was always the same in every lifetime. It was the same ex boyfriend. As I lay dying on the beach, I could feel the intense anger building inside me. I instantly knew we had been lovers, he had been a part of my camp for a long time, but unknown to me he had crept away during the night and betrayed us to the enemy nearby. He had been a spy for the enemy.
And as I lay dying, I felt so angry and betrayed, I was cursing him.
In that moment the penny dropped. I realised – this was what had started the whole 'lesson' cycle. I had died in a state of anger and unforgiveness and as a result I had doomed both of us (mainly me, and him along to help teach me the lesson), into a karmic cycle. The lesson I had to learn was to forgive that original betrayal.
And so I did. I somehow managed to convince the dying me to not take it personally. That we are all here to experience lessons and to see it in a way that our higher self would see it. In doing so I could feel that version of me calm down. He went from anger to forgiveness and compassion and died in peace. And finally he was released from that loop/torment.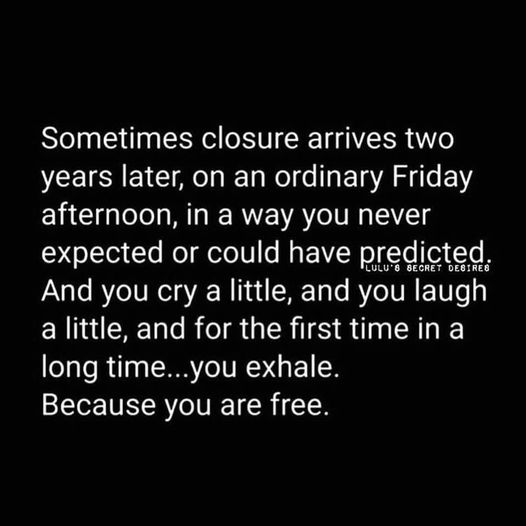 The sense of relief, the weight lifting from my soul was palpable. It was a weight I didn't even know I was carrying. Once I came out of the meditation, I noticed the pain was gone and I felt like I was seeing the world for the first time. I spent the next few days in a state of bliss and bewilderment at what had happened – in the past and in the now.
Now days…
I am grateful to be able to help release people from their own past lives. The trauma they unknowingly carry into this life time that presents in repeating patterns of behaviour, health problems or relationship patterns. I've been a healer for over a decade now and the one thing I know for sure is that there are many layers and stories to who we are. Healing is a lifetimes journey but we are now in a time and place that we can sort it out once and for all….without the fear of being burned at the stake.